mm-confec.htm; updated 01 January 2007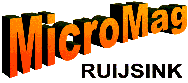 Confectioning the Li-Polymer Cells
Please note that the terminals of LiPolymer cell are rather fragile.
To solder a cable to the terminals please follow these recommendations.


The negative terminal of most cells now are nickel and can be soldered to easily.
The positive terminal is aluminium and has a nickel tab spot-welded to it.
Between the spot-welds it is not always easy to solder, unless this part is cleaned.
Carefully use a pencil type of ink eraser.


Place the cell on the table and clean with only strokes away from the cell.
It is a good idea to attach the connector to the leads first.
This avoids an accidental short circuit of the cell when installing the connector.
Now solder the leads, don't overheat the cell.
Cut away a part of the terminal when required.
Take care not to cut-off the spot welds of the positive terminal.

Put a piece of tape over the solder joint and terminals.
Then carefully fold back and guide the wires in the corner.
Put another piece of tape over the cell to make a nice robust but still extremely light power pack.

You are ready now to charge the cell.
Charge with a suitable charger only.
0.5 to 1.0 C constant current,
4.2 volts maximum voltage.
Copyright © 1999 Ruijsink Dynamic Engineering. All trademarks shown are trademarks of their respective owners. All rights reserved.
http://www.ruijsink.nl, designed by Rick Ruijsink