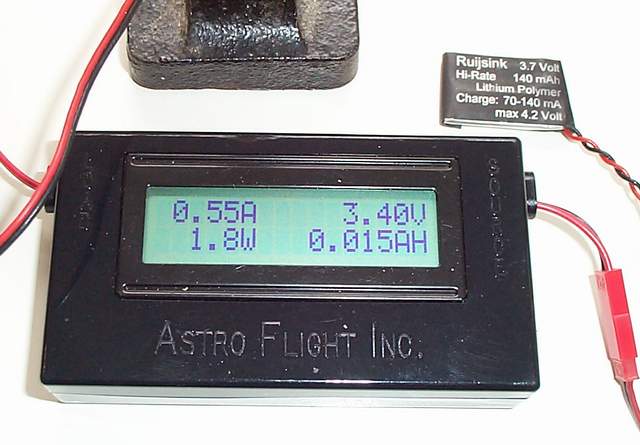 The Astro MicroWhatt Meter used to monitor the power from the new LiPolymer cell to a Kenway KR-1.
It is apparent that the good voltage remains high at this load.
To allow the use of the fine AstroFlight (Micro) Whatt meter at low input voltages a separate powersupply to the meter is required.
Probably 4 NiCd or NiMH cells are enough, I used five. The GP 80 mAh cells fit nicely between the two boards and the case wall. For more details on wiring I would like to refer to Gordon Johnsons' website at MicroMeterMod.htm.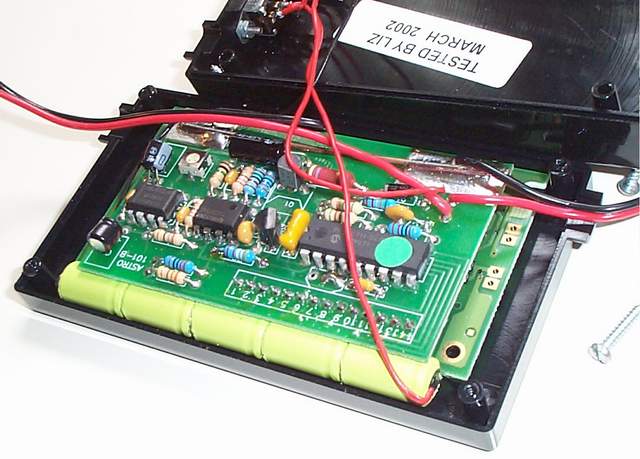 Use your back button to return to history